About Me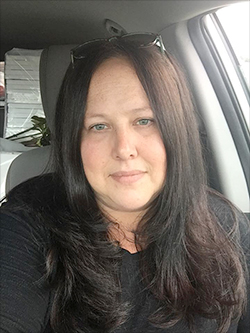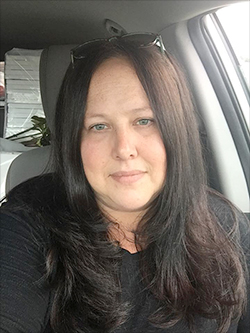 Hello & Welcome!
My name is Heather Myer, owner of Cup-Corks and Canvas. Here's a little background on how it all started back in 2015:
With a BA in Interior Design, I worked 23 years designing kitchens & bathrooms. Then in 2013, I was diagnosed with a rare form of Appendix cancer. My caring mom stayed by my bedside for three long months while I was being treated at Tuft Medical Center, with what the doctors call, "The Mother of all Surgeries" Hipec.
As a single mother with two beautiful children, it was hard for me, but my father took care of my kids while I was fighting for my life. I thought I may not see my son finish high school or live to see my daughter graduate from college.
Fast forward to today and my life has completely changed. I look at the world differently after beating cancer, suddenly losing my job and having to start from scratch. That's what happens when you face the realization of Life not turning out the way you expected.
I was lucky there were organizations, generous friends and family, that helped me out tremendously. I knew that sitting behind a desk was not in the cards for me anymore, both physically and mentally. Then it hit me one day, I needed more subsistence in my life!
That's where Cup-Corks and Canvas started, and my very first fundraising event was for Friends Helping Friends. The exhilarating feeling that I was able to pay it forward to an organization that not only helped me out but also helps so many people and local families in need. This was just the beginning of my new endeavor.
From there Cup-Corks and Canvas just took off, fundraisers galore.. The first year I donated back to the community over $30,000 and each year my business keeps growing.
Not only do I just do fundraising, but I also offer private parties as well! Bachelorette parties, all types of shower's, team building events or Just For Fun. Painting on Canvas, Wine glasses, making Wood Signs and anything creative and crafty! I bring everything needed and take you step by step, helping you to unleash your own creativity!
Everything happens for a reason!
Yours Truly,
Heather